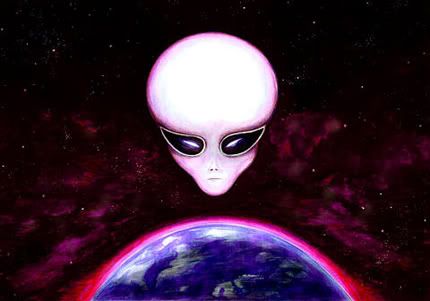 One Russian scientist claims Aliens destroyed a large meteor to protect earth:
Aliens downed Tunguska meteorite to protect our planet from devastation, stated Russian scientist Yuriy Lavbin. He showed 10 quartz crystals that he found at the place of the meteorite's crash. Several of the crystals have holes in between, so they can be united in a chain.

What could this chain serve for? Besides, some crystals have strange drawings on them. We don't have any technologies that can print such kind of drawings on crystal. We also found ferrum silicate that can not be produced anywhere but in the space", - the scientist states.